All Mailing Lists >>Families with Children>>Elementary School Kids
Elementary School Kids Mailing Lists
Money spent on an elementary school age child is between $9,800-$13,600 annually.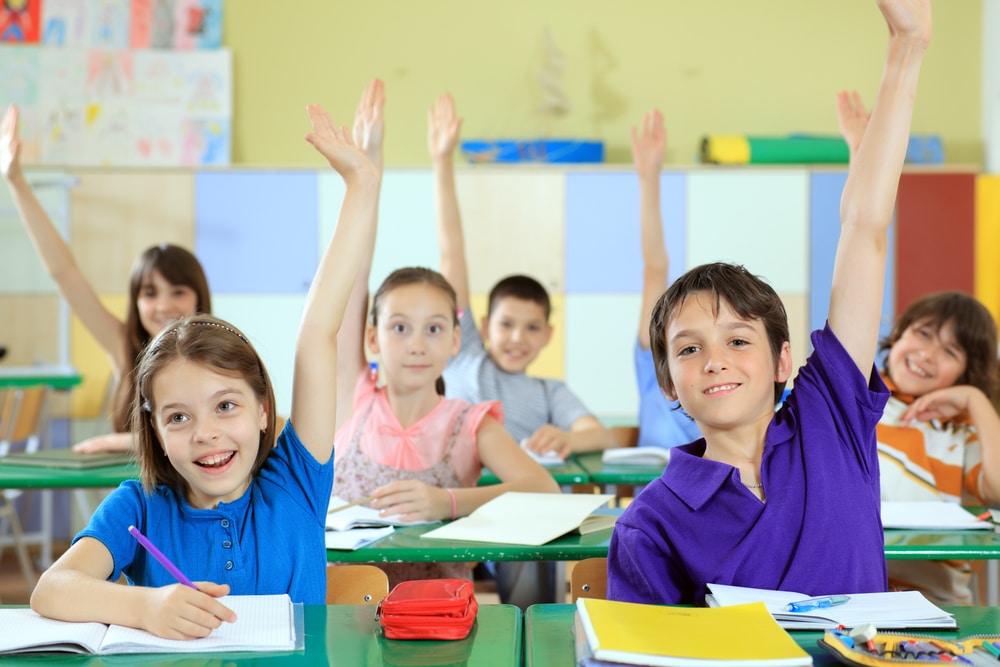 | | |
| --- | --- |
| Universe | 15,731,584 |
| Volume Pricing | Available |
| Broker Pricing | Available |
| Channels | Mailing list, Phone, Email |
The years between 5 and 11 are a time of important developmental advances that establish children's sense of identity. Parents of elementary age kids are concerned with the developmental and well-being of their child. During
these years children make strides toward becoming independent, more self-aware, and involved in the world beyond their families. Parents want to make sure that their children are in a safe and thriving environment when they are away from them. Social relationships and roles change dramatically as children enter school, join programs, and become involved with peers and other adults outside their families. Parents are willing to spend what it takes to help their children grow and succeed.
| Elementary School List Segments | Universe |
| --- | --- |
| Elementary child age 5-11 | 15,731,584 |
After school programs, birthday programs, camps, health and fitness products, books, magazine subscriptions, educational products and services, photography, music, sports programs, art/creativity activities, clothing, tutors, travels and the list goes on & on.
Child's age, gender of child, parents age, household income, propensity to buy specific products and services, net worth, lifestyle factors, own vs. rents, length of residence, marital status, ethnic, parents education level and much more.
Elementary School Kids Mailing Lists
During the elementary school age year's parents are dealing with a lot of change in their children. This can be an emotional time for parents. Their children are becoming more independent and begin to break away from parents. This is a time when parents want to make the most of their child's educational foundation and their well-being. Elementary school kids are beginning to make their own decisions on friends and the activities they are interested in. Marketers have the edge on presenting their products and services to parents that still play an important role in their child's life.
Many parents of elementary school age children are in need of after school care for their child. Selecting a program that ensures safety is important to parents. This is a perfect time for organizations to inform parents about their after school program.
As children become more independent and start to make their own choices, parents may need guidance on how to deal with their developing child. Advice and how to books, videos, or magazine subscriptions can be helpful. Elementary kids begin to read on their more at this time and most parents encourage them to read, therefore books and magazine geared for this age is popular.
Extravagant birthdays are trendy and parents go all out for their child birthday. Party supplies, costumes, moonwalks, and museums to name a few. Photographers and scrapbooking to help capture these special moments is an easy sell.
Parents concern for fitness and health has become more prominent with obesity on the rise. Parents are more apt to buy DVD's on fitness, or enroll their child into programs that promote a healthy lifestyle. Gyms that have children's programs can entice parents to join as a family.
Summer can be a harrowing time for parents that are at work all day. Summer camps through churches or youth organizations can help take the ease off worrying parents.
Many parents want their child to continue learning throughout the summer or their child may need extra help during the school year so tutors can approach parents with their skills.
School age children are beginning to show interest in extracurricular activities. Sports, dance, art, and music programs can be introduced.
Traveling with kids can be fun and educational. Children at this age are more adventurous and are easier to travel with.
School age children start to spend more time in their room. The toddler bed is now too small so new bedding/furniture and accessories to fix up their room can be suggested.
In the world we live in today, technology is a must. It is almost imperative for a child to have access to a computer. Help parents decide what is best for their child, a tablet or PC? Enlighten parents with educational games or apps that keep children entertained for hours. Parents like to stay in touch with their children and many have cell phones at young ages.
Marketing to the parents of elementary school age kids opens the door for businesses to grow
To find out how many prospects there are in your area simply fill out the form to the right.
Or give us a call at:
(800) 685-4787