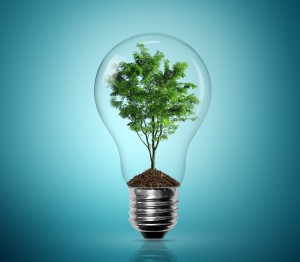 Advertising in today's world can be tricky enough. After all, these days it is hard to know whether to go traditional, advertise online, or utilize a combination of both (the latter is almost always the best choice), and reaching your target demographic can be hard when they have multiple companies vying for their business. Here we will examine five tips for marketing to green and eco-friendly companies.
Adopt Green Traditions
One way to appeal to eco-friendly companies is to do things to become eco-friendly yourself. Start by converting your lights to LED or making use of technologies that help reduce the waste your company generates. Work to bring some green into your own business so that you can better understand the companies you are marketing to.
Highlight Green Practices
Of course, all of the green strategies in the world won't matter if the company you are advertising to has no idea that you are using them. Don't be afraid to let the companies you are advertising to know when you have taken steps to make your own company greener. Make any green initiatives or steps to give back to the planet or the community part of your newsletter or weekly email and make sure the companies you are marketing to realize what steps you are taking.  Apply for the various green certifications such as the USGBC LEED certification and make the information known on your website.
Print on Recycled Paper
Remember that you are advertising to companies doing their level best to improve the environment and do your part, too. Green initiatives are a great way to accomplish this, but you want your advertising to speak to your target customer in every way possible. Printing your advertisements on recycled paper shows that you care enough about the environment to take extra steps and can paint your company in a better light than one that levels a forest every time a new ad comes out.
Offer a Digital Only Option
Of course, while recycled paper definitely saves trees, a digital only edition conserves even more. When marketing to eco-friendly and green companies, make sure that you give them the option of a digital only edition of your advertisement. This way they still receive regular communications from your business, but you give them the chance to opt out of using unnecessary paper if they take a stance against it.
Sell Your Product Well
At the end of the day, it isn't just about how you advertise, but also what you are advertising. When targeting green companies, make sure you are advertising your product or service in a way that will appeal to their unique sensibilities. Sell your product or service in a way that your target market will like, and they will buy it.
Marketing to green companies takes a different strategy than traditional marketing, but it doesn't have to be overwhelmingly difficult. A solid combination of direct mail marketing and digital marketing can offer an effective strategy that lets you reach the company effectively in the way that they want to be reached. Take the time to come up with a strategy that works for your business and work to tailor it around the companies you are trying to reach.