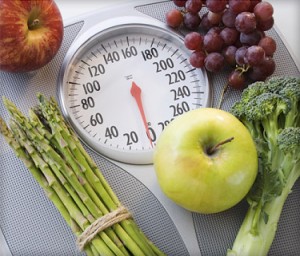 If you offer a diet or weight loss service, you probably already know the competition you face in your market. It's a crowded room for those trying to reach the largest customer base, making marketing almost as important as the product or service you offer. In order to beat out the competition and let your product or service shine, consider a diet mailing list for the kind of marketing results you deserve.
Losing Weight is More than Your Average Goal
Losing weight is no ordinary goal. It's not like saving for that big vacation, renovating the kitchen or even going for that job promotion. People who set the goal of losing weight aren't just doing it to look better; often the goal has far more to do with trying to feel better as well. America's obesity epidemic collects more fatalities every year. Of the top ten reasons people die in this country, half can be attributed to health reasons related to our eating habits or weight.
This is why diet and weight loss products represent such a crowded marketplace. Millions are interested at any one time because it very much is a matter of life or death. Market to these people correctly and you'll have passionate customers excited about what you have to offer.
Customers Interested in Diets and Weight Loss are Ready to Spend
Of course, it's one thing to be interested in losing weight. It's quite another to spend money on the goal. No one's revenue is better off from mere interest.
Fortunately, Americans are willing to spend money on weight loss solutions. Back in 1992, the Food and Drug Administration estimated Americans spent $30 billion on diet programs and weight loss solutions. In 2007, a market research firm known as Marketdata put the number at $55 billion. That's almost a doubling of money spent in just fifteen years. The number is now believed to be at $60 billion. Clearly, people's curiosity is worth plenty of cash.
The Marketer's Dilemma
Your problem, as someone marketing a weight loss product or service, is that the marketplace is saturated. Not only are there countless companies, but there are countless markets within the market. These markets have niches inside of their niches. In order to target buyers, then, you need an advanced solution like mailing lists.
Why Direct Mailing Lists Work
When you acquire a diet mailing list, you can rest assured the people you are contacting are interested in a weight loss solution. Casting a wide net is too often a sloppy approach that costs more money than it's worth.
Direct mail regarding weight loss gets right in front of your targeted audience, too. You know at some point it will be placed physically in their hands—not blocked by email or browser settings.
Instead of the stagnant options offered by alternative routes, direct mail offers choices like postcards, brochures, magazines, and more.
If you have a diet or weight loss product, you'd probably like a shot at the billions being spent each and every year. But unless you target dieters through direct mail, you're unlikely to receive much success. Direct mail is the solution you need to reach a very passionate customer base willing to spend money to achieve results.