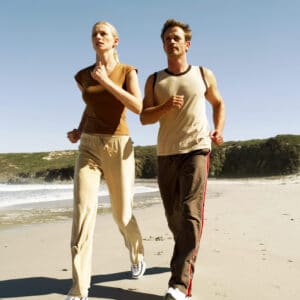 Whether we're talking about lifelong gym rats or those who are in the early stages of their New Year's resolutions, people looking to improve or maintain their health represent a vibrant market for the companies that can reach them. If you'd like to learn more about how fitness and health mailing lists can give you the results you need, keep reading.
More than Just a Hobby
The great thing about a health and fitness mailing lists is you're marketing to an enthusiastic group of people. Products related to food, clothing, or shelter may have the benefit of being necessities, but that doesn't necessarily mean people have a passion for them. People who value their health, however, do have a passion for anything that can help support it.
Fitness and health falls into a beneficial gray area between hobby and necessity. While people don't need a gym membership, supplements, or helpful nutrition advice like they do the aforementioned essentials, it's not easy to go without them for most fitness enthusiasts. They see these products and services as an essential part of their identity and their means for enjoying life. It's not something like collecting rare coins or sports memorabilia, where missed opportunities are relatively negligible.
Taking Advantage of the Gym Market
Many of the people on fitness mailing lists will look to achieve their goals, in part, thanks to a gym membership. In fact, in 2010, gym memberships in America hit an all-time high of 50.2 million people. This is a great demographic to focus on if you're running a gym.
Health mailing lists can be especially helpful as they may contain a large percentage of people who are new to an area. 80% of people who move to a new city will look for local businesses that they can be loyal to during their first two years in that city. Between 1995 and 2000, this represented 46% of the US population. Considering your gym's service isn't something they can get online or anywhere else that's not in the immediate area, you have a very real revenue stream, if you catch them early on.
Other Demographics
Of course, there is far more to the health and fitness crowd than just going to the gym. Direct mailing lists for health enthusiasts generally consist of a crowd between 20 years old and in their mid-40s. These individuals typically have discretionary income they can spend on their dedication to health and fitness. At any time, there are between 2 and 3 million of these candidates for direct mailing lists related to health and fitness.
Using Direct Mailing Campaigns
When you consider the cost effectiveness of a direct marketing campaign, it makes perfect sense to use one for targeting health and fitness enthusiasts. Such campaigns can be highly customizable for the service or product you're offering, are able to target the specific candidates who are likely to become customers, and can support other marketing initiatives, all at the same time. Given the unique demographic that health and fitness enthusiasts represent, it makes sense to target them with such a potent mechanism.